Three Kids Mine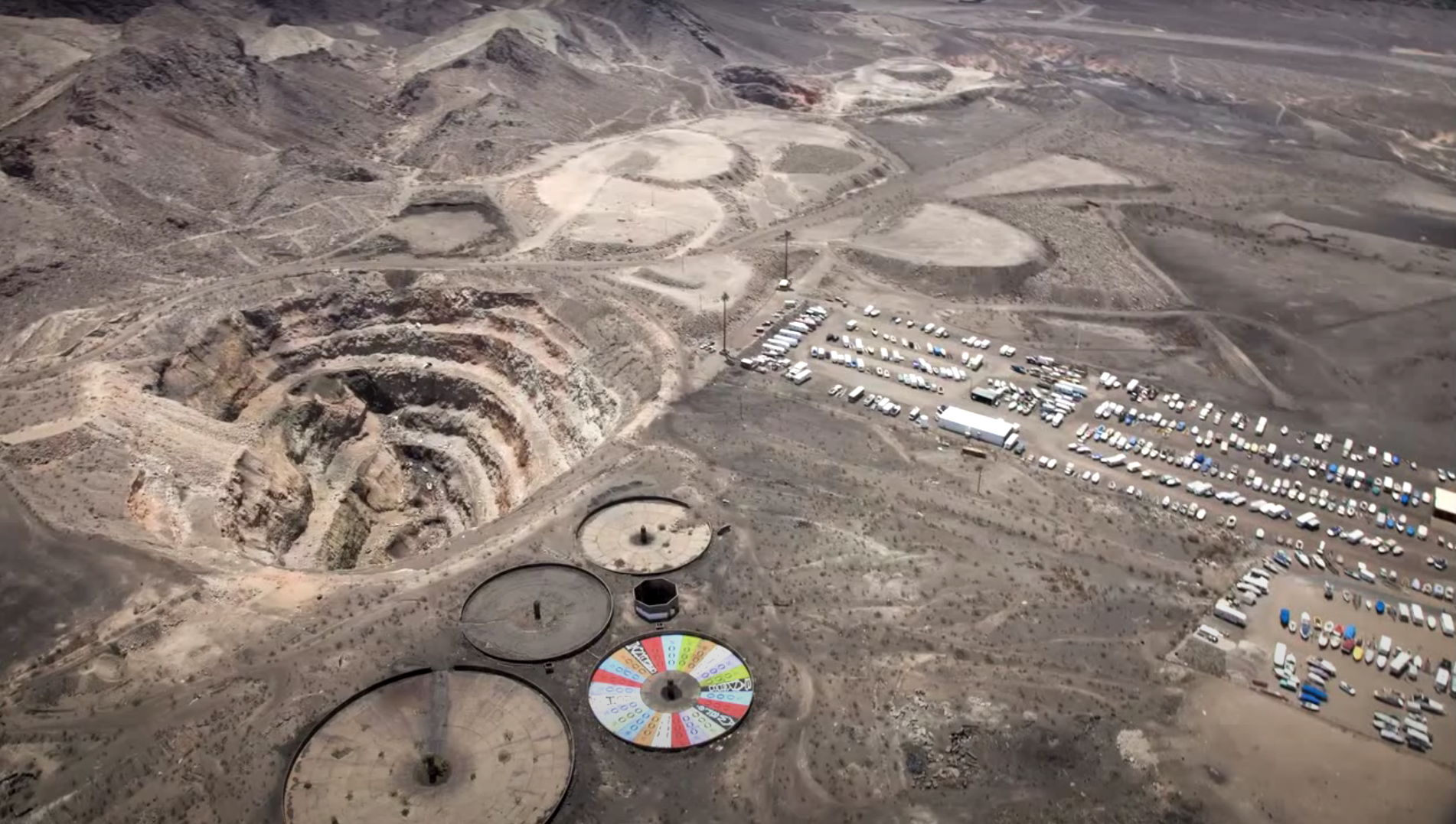 What's Next?
NDEP will host an open house Community Information Meeting from 5:30 p.m. to 7:00 p.m. on Thursday, March 9, 2023 at The Pass Casino, located at 140 S Water St, Henderson, NV 89015. This will provide the community with an opportunity to provide input on the Proposed Plan for the cleanup of environmental contamination at the Three Kids Mine in Henderson, Nevada. NDEP will be available to answer environmental questions and discuss the next steps in the process.
Background
The Three Kids Mine was an open-pit manganese mine discovered in Clark County, Nevada in 1917. During its early years of operation, which coincided with World War I, manganese from the mine was used in military weapons and equipment. With the end of the war, and the subsequent drop in demand for manganese, mining activities slowed and the Three Kids Mine remained nearly dormant for the next several years.
In 1942, a mill was constructed for on-site processing of manganese ore to help meet the demand for manganese, which had been reignited as a result of World War II. Around this same time, the unrelated Basic Magnesium Incorporated complex, also located in Clark County, Nevada, produced magnesium for the war effort. However, the end of the war once again represented a decline in activity at the Three Kids Mine, and the mill was closed in 1944.
Site activities remained limited up until 1951, when the mill was remodeled and subsequently reopened. The mine and mill continued producing manganese until all open pits were exhausted, and in 1961, all site operations were permanently discontinued. Reserves of lead and manganese that had been stockpiled on-site were sold in the years that followed, and in the early 1980s, a few parcels from the property were sold and redeveloped. Key features of the former Three Kids Mine include open pits, waste rock, ore yard, mill site, and tailings ponds.
---
Current Status
Several assessments and studies of the Three Kids Mine site took place in the late 90s through early 2000s. In 2007, a Phase I Environmental Site Assessment (ESA) of the site was conducted. The Phase I ESA identified recognized environmental conditions (RECs) at the site through public records review, interviews with knowledgeable parties, and physical site inspections. RECs include dusts, residues, and processing wastes containing lead, arsenic, manganese, and petroleum.
On July 25, 2014, the federal Three Kids Mine Remediation and Reclamation Act was enacted. This legislation provides a framework by which Federally-owned land within the 1,165-acre Three Kids Mine site can be conveyed to the City of Henderson Redevelopment Agency for the purposes of site assessment, remediation, and reclamation. Efforts to complete the land transfer in 2023 are currently underway and have included sampling and analysis of tailings, waste rock, and soils throughout the site. Documents summarizing these activties can be downloaded from the links below.
---
Downloadable Documents
Frequently Asked Questions (PDF, 2.34 MB)
Fact Sheet and March 2023 Community Information Meeting Invitation (PDF, 2.58 MB)
March 2023 Community Information Meeting Slideshow (PDF, 4.14 MB)
Community Involvement and Participation Plan (PDF, 494 KB)
Corrective Action Plan - Soil and Mine Wastes, Revision 1 (PDF, 7.91 MB)
Screening Level Ecological Risk Assessment, Revision 1 (PDF, 22.3 MB)
Remedial Investigation Report, Revision 2 (PDF, 58.6 MB)
Leaching Analysis Report, Revision 1 (PDF, 24.4 MB)
Screening Level Human Health Risk Assessment, Revision 1 (PDF, 9.13 MB)
Focused Feasibility Study Report – Soil and Mine Wastes, Revision 2 (PDF, 9.48 MB)
Risk Assessment Work Plan, Revision 2 (PDF, 12.3 MB)
Asbestos Survey Report - Revision 2 (PDF, 26.8 MB)
Background Soil Report, Revision 2 (PDF, 6.37 MB)
Data Validation Summary Report: Reporting of Three Kids Mine Background Study Data, Revision 1 (PDF, 890 KB)
Work Plan for Leaching Analysis of Hydro Pit Fill, Revision 1 (PDF, 8.78 MB)
Phase II Sampling and Analysis Plan, Rev. 2 (PDF, 40.9 MB)
Phase I Environmental Site Assessment (PDF, 10.9 MB)
Three Kids Mine Remediation and Reclamation Act (PDF, 250 KB)
---
Recent News
November 21, 2022 - Three Kids Mine sale to Henderson open for public comment; housing could come next - 8 News Now KLAS Las Vegas*
*: The Nevada Division of Environmental Protection does not offer any guarantee, express or implied, regarding the accuracy, validity, or completeness of the information presented by a third-party. Furthermore, the views or opinions expressed by a third-party do not reflect the views or opinions of the Division.
---
Additional Information
For more information, please contact Alan Pineda at alan.pineda [at] ndep.nv.gov or 702-668-3925.
To request public records, please submit a Public Records Request Form.