Black Mountain Industrial (BMI) Complex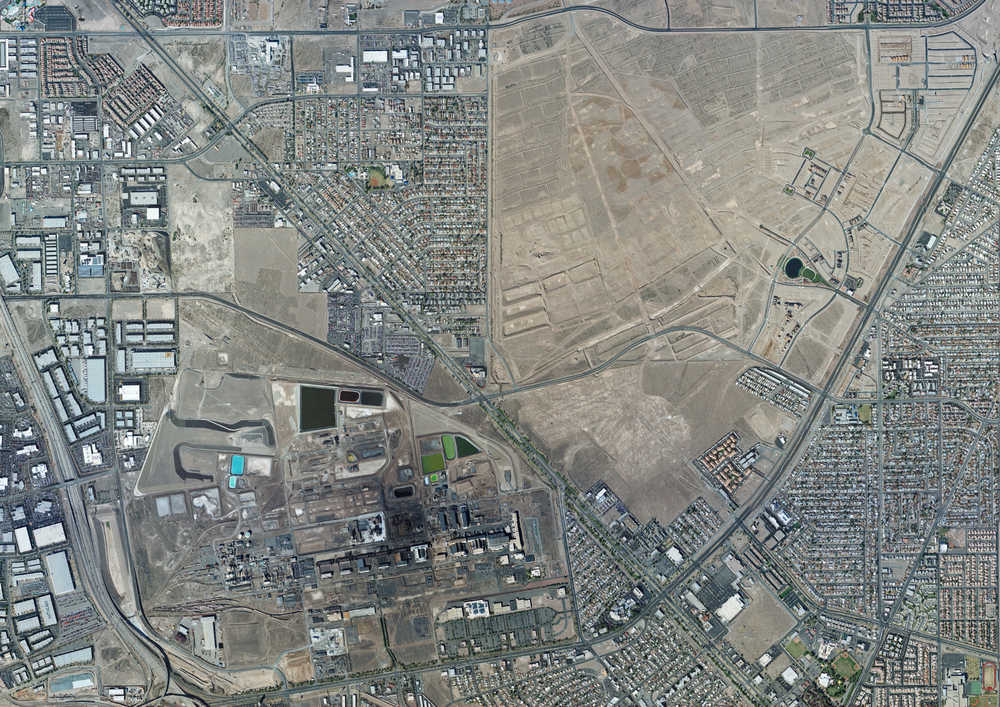 Background
In 1941, the U.S. Government deeded approximately 5,000 acres of vacant desert in the southeastern part of the Las Vegas Valley that would become the site of the world's largest magnesium plant - a plant that played a critical role in the World War II effort. Following the war, portions of the plant and adjacent land were leased to various industrial, government and business entities primarily involved in the production of chemicals and products containing chemicals.
During the ensuing years, operations at these plants produced a variety of industrial and municipal effluents that were historically disposed of on-site in unlined evaporation ponds, transported off-site via ditches, or disposed of on the land surface.
These disposal practices were industry-standard and legal at the time. Some of the wastes migrated into the Las Vegas Wash, a waterway that flows into Lake Mead, a primary source of drinking water for southern Nevada and millions of downstream users. Current waste disposal practices are consistent with all local, state and federal guidelines and regulations.
Since the 1970's, the Nevada Division of Environmental Protection (NDEP) has provided oversight for the remediation of soil and groundwater impacted by the legacy contaminants from each of the sites which make up the BMI Complex. The NDEP's Bureau of Industrial Site Cleanup was formed in 2015 to continue this effort and currently oversees remediation activities for Basic Remediation Company, Titanium Metals Corporation, Nevada Environmental Response Trust, Pioneer Americas, LLC d/b/a Olin Chlor Alkali Products, and Endeavour.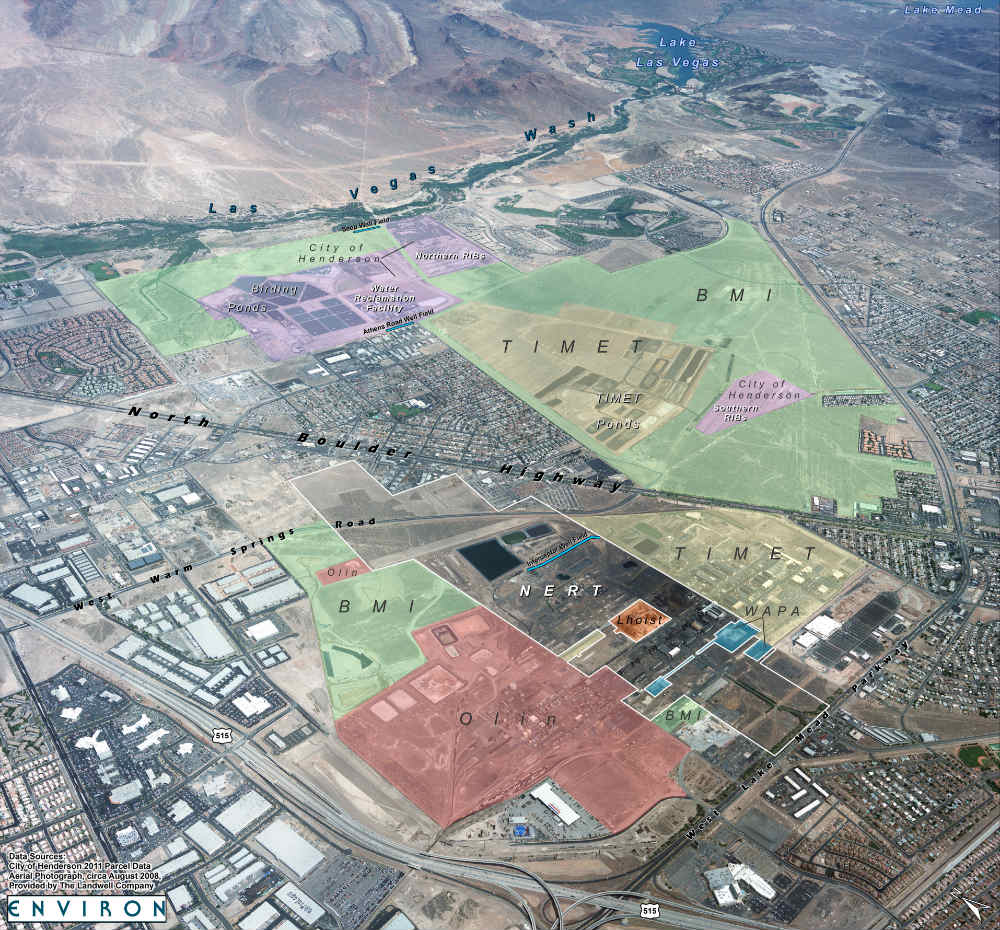 Find Out More
Learn about Basic Remediation Company
Learn about Titanium Metals Corporation (TIMET)
Learn about Nevada Environmental Response Trust (NERT)
Learn about Pioneer Americas, LLC d/b/a Olin Chlor Alkali Products
---
Technical Guidance Documents
Asbestos and Asbestos-Specific Risk Assessment
Data Quality
Hydrogeologic and Lithologic Issues
Polychlorinated Biphenyls (PCBs)
Regional Background Concentrations - Metals and Radionuclides
Risk Assessment and Toxicology
Statistics
---
Recent News
September 12, 2022 - Henderson water company files bankruptcy as Lake Mead 'straw' runs dry - KLAS Las Vegas
Disclaimer: The Nevada Division of Environmental Protection does not offer any guarantee, express or implied, regarding the accuracy, validity, or completeness of the information presented by a third-party. Furthermore, the views or opinions expressed by a third-party do not reflect the views or opinions of the Division.