Nevada Environmental Response Trust (NERT)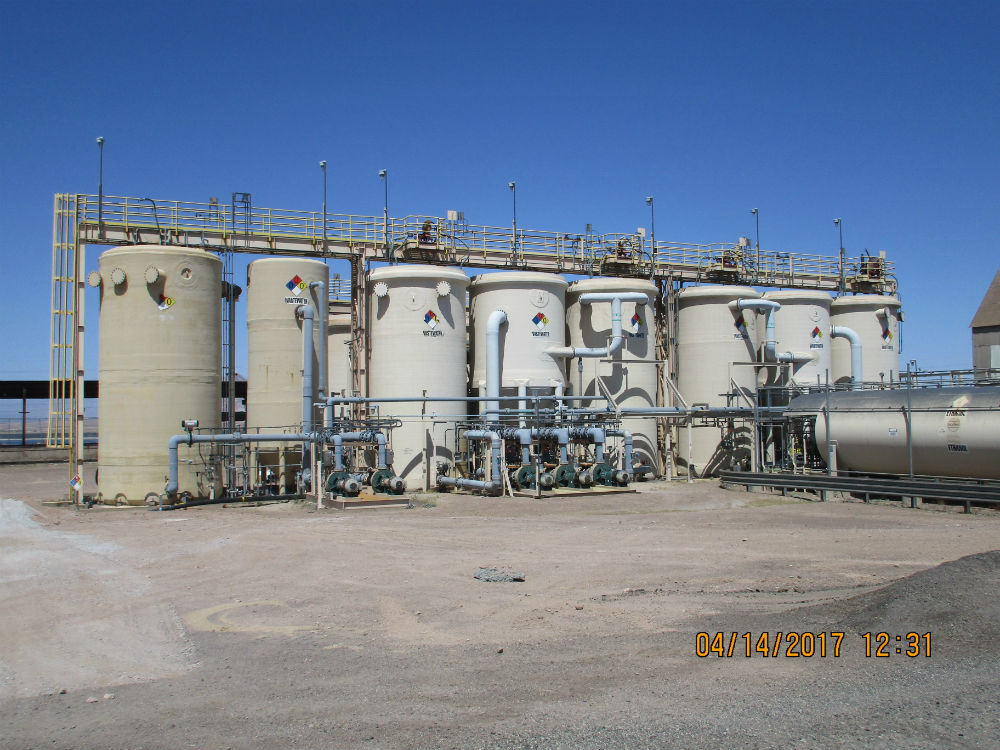 Background
Basic Magnesium Incorporated (BMI) was incorporated in 1941 to build and operate a magnesium production plant near what would become Henderson, Nevada in support of the World War II effort. In August 1941, the U.S. Government funded the BMI effort and that plant produced magnesium from 1942 through 1944, after which the plant was shut-down. After the war, Western Electrochemical Company (WECCO) leased a portion of the BMI industrial complex, and by August 1952, WECCO had purchased several other portions of the BMI complex for its various production lines. In 1954, American Potash and Chemical Company (AP&CC) acquired WECCO and continued the chemical manufacturing operations. AP&CC purchased an existing ammonium perchlorate production plant in 1962 that was located within the BMI complex; the plant was constructed by WECCO for the U.S. Navy in the early 1950's. AP&CC merged with Kerr-McGee Corporation (Kerr-McGee) in 1967, and operations continued under the Kerr-McGee name. Kerr-McGee continued its operations and a subsequent environmental investigation and characterization of the groundwater beneath the property in the 1980's led to the installation of a treatment system for the removal of hexavalent chromium from groundwater. In 1997, perchlorate was discovered in the vicinity of the Las Vegas Wash, and in 1999, Kerr McGee began operation of a temporary treatment system for environmental remediation of the perchlorate-impacted groundwater. In 2002, the treatment system was replaced with the currently existing groundwater extraction and treatment system (GWETS). In 2005, Kerr-McGee spun off a subsidiary company named Tronox LLC, and in 2009, Tronox LLC filed for bankruptcy. As a result, the Nevada Environmental Response Trust (NERT) was established in February 2011 and became the owner of the property that was previously owned by Tronox while it performs its purpose to remediate this historical legacy contamination.
Anadarko Settlement
Visit the EPA's website to learn about the Anadarko Settlement.
Current Status
A revised groundwater monitoring program for the NERT Site was approved by NDEP on June 24, 2016. A semi-annual performance memorandum, containing streamlined data transmittals and summaries of remedial performance with respect to the performance metrics and objectives of the Continuous Optimization Program was submitted to NDEP on April 30, 2018. The perchlorate NERT removed from the environment in 2017 was 415,900 pounds yielding a grand total of 9,987,000 pounds removed since the perchlorate was initially incepted at the seep. The Continuous Optimization Program initialized in 2015 has made good progress in increasing both mass removed and extraction flow rates from both the Athens Well Field and the Seep Well Field. The Ion Exchange remediation system installed near Las Vegas Wash at Lift Station #1 gives the Groundwater Extraction and Treatment System flexibility in managing water levels, more room to extract additional water from Interceptor Well Field and Athens Well Field, better emergency response to GWETS operation, and increased mass and hydraulic capture in Seep Well Field. Infrastructure improvements in 2016 included upgrading pumps in the Lift Stations and extraction wells and a Groundwater Extraction and Treatment System-computer management system that allows NERT better management of the extraction fields by providing real time water levels and well extraction rates. As part of the infrastructure upgrades, a secondary containment system was installed at lift station #1 to capture any spills.
There was good progress in remedial investigations in 2016. A phased approach was utilized, with three distinct phases. Both, Phase I Remedial Investigation data report and Phase II Remedial Investigation work plan were approved in 2016. The Phase II Remedial Investigation fieldwork is currently ongoing. The Phase III Remedial Investigation work plan focused on investigating perchlorate in groundwater underneath eastern Basic Management Inc. ponds and is expected to be submitted to NDEP in 2017. The Unit Building #4 demolition and two its mobilizations to investigate Unit Buildings #4 and #5 was completed. The two mobilizations confirmed a large amount of perchlorate mass existed in both soils and groundwater underneath of Unit Buildings #4 and #5.
One of the big milestones for NERT site in 2016 was that the pumpable liquids from pond AP-5 containing high perchlorate concentration were safely transferred into three on-site 600,000-gallon stainless steel tanks. Abandoned equipment from the AP-5 pond operation was properly disposed of. The liquids containing the perchlorate are being treated through the GWETS system. Closure of the AP-5 pond was completed in October 2018.
Learn about NERT's Regional Downgradient Investigation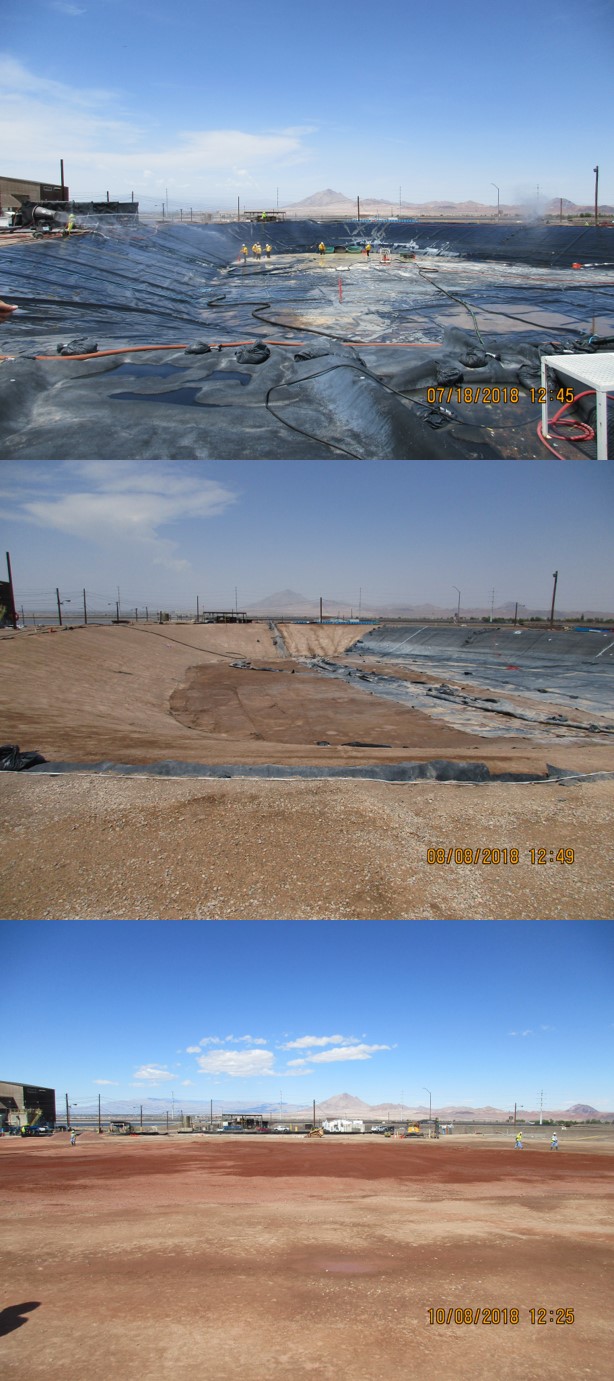 ---
Perchlorate
Perchlorate, a chemical that dissolves easily in water, was discovered in the Lower Colorado River in 1997. It was ultimately determined that the source of the perchlorate was contaminated groundwater underlying the former PEPCON and Kerr-McGee sites, which had been involved in the perchlorate production business for several decades. Treatment systems were subsequently implemented by both sites to remove the perchlorate from the impacted groundwater. The treatment systems are currently operated by Endeavour and the Nevada Environmental Response Trust.
Download the EPA's Technical Fact Sheet to learn more about perchlorate.
View the perchlorate plume map to see where the perchlorate is located.
Find out more about the perchlorate plume and associated remediation efforts.
---
Downloadable Documents
2022 Community Mailing and Fact Sheet (PDF, 1.48 MB)
2022 Community Mailing and Fact Sheet - Spanish (PDF, 2.56 MB)
Semi-Annual Groundwater Monitoring and GWETS Performance Memorandum: July - December 2021 (PDF, 226 MB)
Annual Groundwater Monitoring and GWETS Performance Report: July 2020 - June 2021 (PDF, 485 MB)
History of soil background datasets at BMI Complex and Common Areas (PDF, 3.71 MB)
2017 NERT Community Interview Meeting Presentation (PDF, 2.08 MB)
Visit the NERT Document Repository to download additional documents.
*Appendices, tables, figures, and/or plates have been omitted from this document. For a copy of the full report, please contact Weiquan Dong.
---
Recent News
March 31, 2022 - E.P.A. Decides Against Limiting Perchlorate in Drinking Water - The New York Times**
**Third-party source
: The Nevada Division of Environmental Protection does not offer any guarantee, express or implied, regarding the accuracy, validity, or completeness of the information presented by a third-party. Furthermore, the views or opinions expressed by a third-party do not reflect the views or opinions of the Division.
---
For more information, please contact Weiquan Dong at wdong [at] ndep.nv.gov or 702-668-3929.
To request public records, please submit a Public Records Request Form.