Circuit Rider Program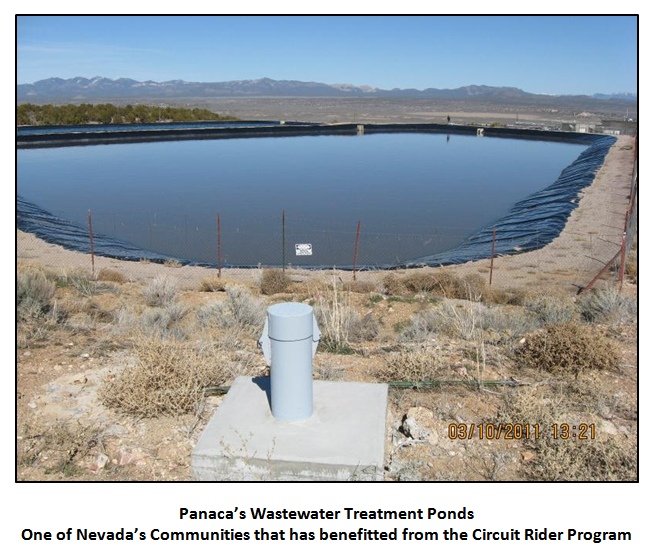 The Nevada Division of Environmental Protection's (NDEP) Circuit Rider Program provides technical assistance to Nevada's rural communities that need assistance with their wastewater treatment facilities. The Circuit Rider Program originally started as a national program funded by the U.S. Environmental Protection Agency (EPA). The State of Nevada continued funding for the Circuit Rider Program after Federal funding ended in 2009. NDEP has participated in this program for over 25 years.

Historically, the Circuit Rider Program provided wastewater treatment assistance that included operation and maintenance guidelines, permit compliance items, budget preparation and treatment facility assessments. Numerous communities across the state continue to benefit from this program's assistance.
The Wastewater Treatment Plant Circuit Rider Program — NDEP initially implemented the Wastewater Treatment Plant Circuit Rider Program to provide technical assistance to wastewater treatment plants with capacities of less than 5 million gallons per day (MGD). The Circuit Rider Program provides direct on-site training, operation and maintenance assistance for wastewater treatment operators and guidance to town boards about the best way to operate and manage their wastewater treatment facilities.

The Wastewater Treatment Circuit Rider provides technical assistance that focuses on issues such as wastewater treatment capacity, operations training, maintenance, administrative and financial management, troubleshooting, and laboratory operations. The Circuit Rider also helps existing facilities identify needed repairs and learn operating strategies to meet existing or future permit requirements.

The Circuit Rider recommends ways to improve preventative maintenance of equipment and structures and suggests steps to reduce energy and chemical costs through more efficient operations.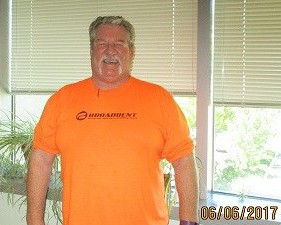 Randy Mark
Northern Circuit Rider
The Wastewater Treatment Circuit Rider for 2017-18 is Mr. Randy Mark. Broadbent and Associates, Inc. in Reno, Nevada presently runs the day-to-day activities of the Circuit Rider Program under contract to NDEP. Broadbent employs Mr. Mark as a Water/Wastewater Operator. In Nevada, Mr. Mark holds several certifications including Grade III Wastewater Treatment and Collection Systems Operator and Grade II Water Treatment and Distribution Operator. Mr. Mark has worked in the wastewater and water treatment field since 1986.

Wastewater Treatment Circuit Rider Training — The Wastewater Treatment Circuit Rider Program provides training at no tuition (registration) cost to rural wastewater treatment plant operators at locations in Nevada including Tonopah and Elko. Small groups of operators gather to learn about different methods of wastewater treatment including municipal lagoon systems, septic systems and small package plants. The goal of these training sessions is for rural plant operators to return to their communities with new skill sets to improve wastewater treatment operations. These skill sets could help rural communities improve treated effluent quality, provide more efficient treatment plant operations and reduce plant operating and maintenance (O&M) costs.