Deep Water Clarity
Between 1968 and 2000, approximately one-third of Lake Tahoe's unique clarity was lost. To address this issue, NDEP collaborated with the California Lahontan Regional Water Quality Control Board (Lahontan Water Board) to develop the Lake Tahoe Total Maximum Daily Load. the Lake Tahoe TMDL was a robust science-based effort to: better understand the causes of the loss in lake clarity, determine how much pollution needs to be reduced, and develop a workable, cost-effective strategy to reinstate historic clarity. The effort resulted in a TMDL Report that was approved by the U.S. Environmental Protection Agency in August 2011.​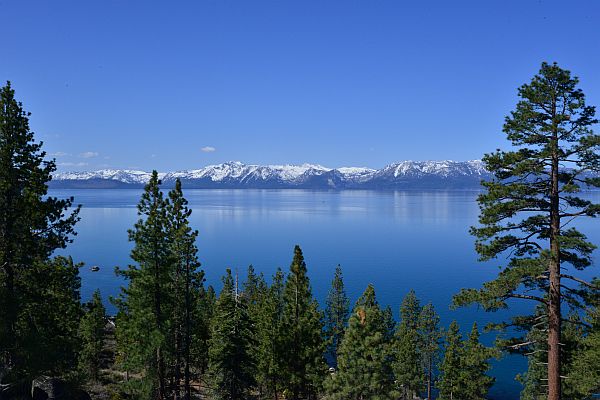 Today NDEP and the Lahontan Water Board administer the Lake Tahoe TMDL Program, which seeks to guide effective implementation of the TMDL so that people may once again be able to see to depths of nearly 100 feet in Lake Tahoe. The agencies are working closely with Urban and Nonurban Implementers to track and report their progress as well as to assess and continuously improve program efficiency and effectiveness. Results and other information related to these programmatic efforts are publicized on the Lake Clarity Tracker.
Interlocal Agreements (ILAs) were established between NDEP and Nevada urban implementing partners responsible for reducing urban stormwater pollutant loads, identified as the greatest source and largest opportunity to control fine sediment particles impacting lake clarity. This novel agreement approach acknowledges and rewards urban implementer's past performance for implementing water quality improvements prior to TMDL approval and incentivizes future performance through a more flexible, collaborative, and efficient regulatory mechanism than the traditional permit-based approach.