Solid Waste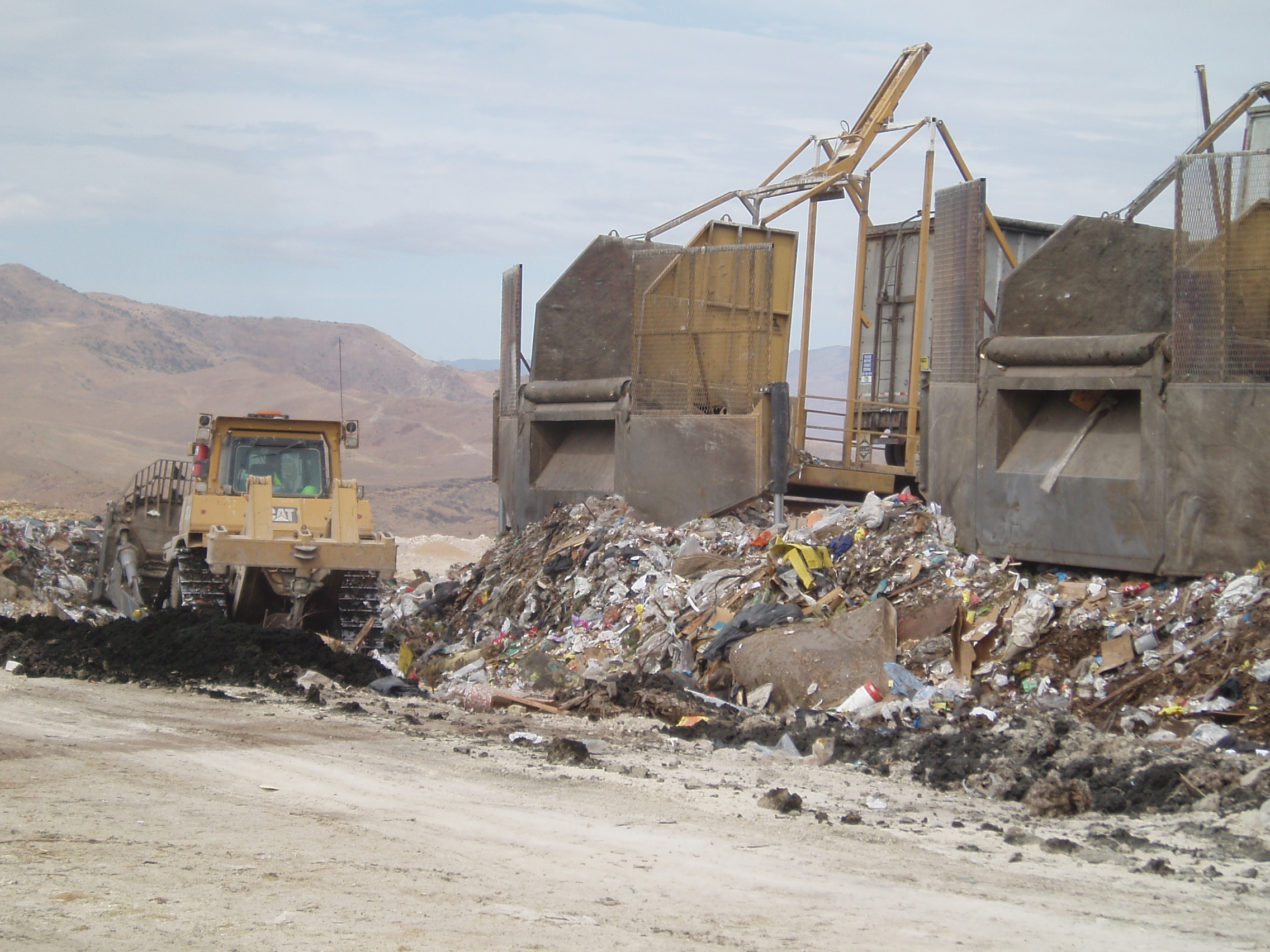 Nevada's waste generation and management infrastructure reflect the character of the State's geography, climate and economy. Although most of the State is sparsely populated the population continues to grow. The two metropolitan areas of Reno and Las Vegas are served by large municipal solid waste landfills (MSWLFs). Most of the 17 counties have at least one landfill. Large landfills have been established in Humboldt and Mineral County serving larger, more regional needs. Per capita disposal rates reflect the daily influx of thousands of tourists. However, recycling continues to gain ground in most communities, both urban and rural.
Nevada Implemented the federal Subtitle D standards and established State regulations which resulted in the closure of many older landfills, leaving state-permitted municipal solid waste landfills (MSWLF) throughout the State. Transfer stations and waste bins have been established in many urban and rural areas. Many of these facilities continue to increase the diversion of various materials for recycling.
Jurisdictions & Permitting — There are three Solid Waste Management Authorities, each of which administers State solid waste management regulations, including permitting and enforcement, in their areas of jurisdiction: the Southern Nevada Health District, the Washoe County Health District and the Nevada Division of Environmental Protection - (NDEP). The NDEP has direct jurisdiction over all counties outside of Clark and Washoe and also has the responsibility to oversee the Clark and Washoe Counties' solid waste programs. The NDEP's Solid Waste Branch includes staff responsible for permitting and inspecting municipal and industrial solid waste disposal sites, as well as staff dedicated to waste reduction, reuse and recycling programs. MSWLF regulations follow the state regulations promulgated in the Nevada Administrative Code (NAC) which mirror the federal requirements of 40 CFR Part 258. The NDEP also either permits or approves other facilities as necessary.
Planning — Each county is required to have a solid waste management plan approved by the Solid Waste Branch of the NDEP, as required by the NAC. There is also a State Solid Waste Management Plan that identifies the status of solid waste management in Nevada, as culminated from the 17 Counties' plans. The Solid Waste Branch provides technical assistance to industry and local governments.
Waste Reduction, Re-use and Recycling — The State legislature has established a 25% recycling rate goal. Minimum recycling services are also outlined in the law. Counties having populations greater than 100,000 must provide residential curbside collection service, while those between 45,000 and 100,000 must make recycling drop-off centers available. The Sustainability Branch encourages and coordinates recycling efforts throughout the State, provides public education and information, and provides technical assistance for waste reduction and recycling efforts. The NDEP also fosters recycling through a grant assistance program to local government entities and non-profit organizations, as funds are available. Annual recycling rates plus additional information about recycling in Nevada can be found at www.NevadaRecycles.nv.gov.