Superfund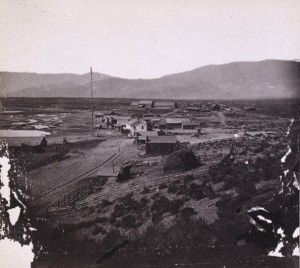 The Superfund Program is a state and federal partnership. In 1980, Congress passed the Comprehensive Environmental Response, Compensation, and Liability Act (CERCLA), better known as the Superfund Program. Through the Executive and Congressional Branches, this law gives the U.S. Environmental Protection Agency (EPA) the authority and necessary resources to investigate and cleanup environmental contamination at sites that are causing a significant threat to human and ecological health: threats include past or current operations or an accidental release because of human error or natural disaster.
The U.S. EPA is obligated to consider and apply federal and state laws, standards and technical comments, and community concerns when making cleanup decisions. NDEP is responsible for representing the State's interest and collaborates with the U.S. EPA, tribal entities, local governments, communities, nonprofit organizations and individual residents to resolve the impacts the Site may have on Nevada's communities and landscapes. NDEP participates with the U.S. EPA in negotiations with responsible parties for enforcement cleanup actions, the review of remedial investigations and feasibility studies, remedial action design and construction, cost recovery efforts, and post-remediation follow-up. If the responsible party is unresponsive to the EPA and/or State's orders for remediation, the law provides the EPA ability to seek reimbursement from the responsible party for any actions taken to investigate and remedy the situation.
Currently, the NDEP Superfund Program oversees two National Priority Listed sites: The Carson River Mercury Superfund Site and the Leviathan Superfund Site. For more information on each Site, click on the links located in the side bar.