Current Projects
The projects described below were approved for Nevada Brownfields Program funding and are in the assessment or remediation process. Note: this is a limited list of current projects.
Sutro Tunnel, Dayton
The Sutro Tunnel site is a 27-acre historic mill site located in Dayton. The property adjoins the Sutro Tunnel, a project completed in 1878 to provide drainage to the Comstock Era mines in the Virginia City region. In addition to several buildings, a mill historically operated on the property circa the 1900s to 1910s. The Nevada Brownfields Program is funding a Phase II ESA to investigate potential contamination on the property through environmental sampling prior to potential transfer of ownership. The State of Nevada intends to acquire the property and convert it into an extension of Dayton State Park.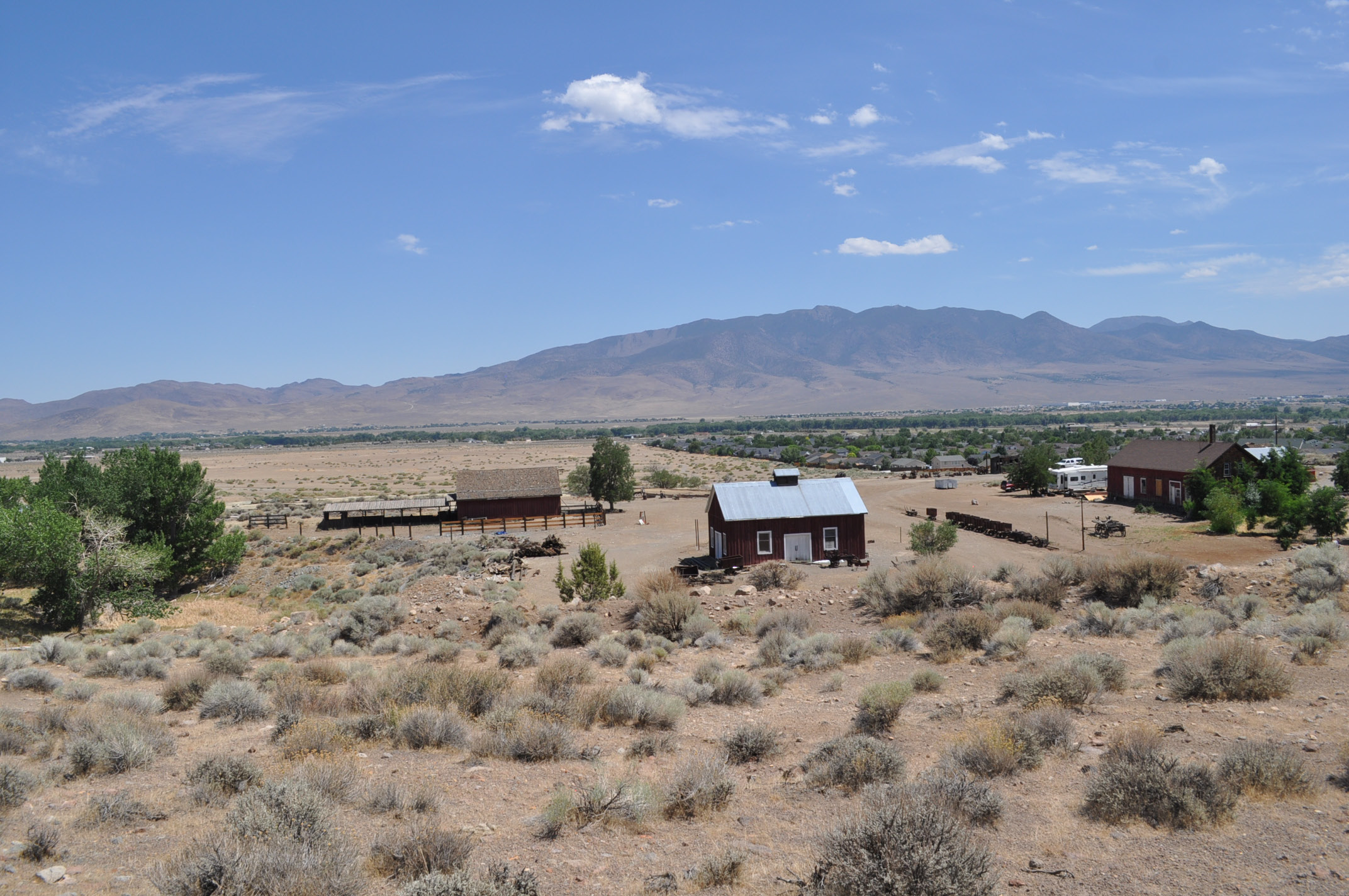 Fearless Farris, Wells
The Fearless Farris site, once a gas station, is currently owned by the City of Wells. The site is located at 1010 6th Street and is currently vacant. The site is situated within a new redevelopment area that the City of Wells (Elko County) established to provide tax and other incentives to developers and new businesses in order to promote redevelopment. The Nevada Brownfields Program has awarded the City of Wells a Revolving Loan Fund (RLF) subgrant to conduct remedial activites (i.e., petroleum contaminated soil excavation) at the property.
If interested in exploring redevelopment opportunities on this site, please contact Jason Pengelly, Wells City Manager, at 775-752-3355 or citymanager [at] cityofwellsnv.com.
Nishikida Laundry Building, Gardnerville
The site, a privately-owned and once a laundry building, is located on the Town of Gardnerville's main street (US Hwy 395)—a prominent location within the Main Street Gardnerville Downtown District, which has been targeted for redevelopment in the Town of Gardnerville's revitalization plans. The building was originally constructed in the late 1800s. From 1923 to 1943, the structure was utilized as a laundry, which operated from circa 1923 until the late 1980s or early 1990s. The building has been vacant and unoccupied since the closure of the laundry and is currently in a dilapidated state. The current condition of the building hampers the Town of Gardnerville's revitalization plans.
The Nevada Brownfields Program is funding tasks necessary to satisfy a National Historic Preservation Act Section 106 consultation for proposed lead and asbestos abatement on the building. Once the the Section 106 consultation is complete, the Nevada Brownfields Program anticipates funding lead and asbestos abatement to help prepare the building for safe demolition and potential redevelopment.