Applying for a Clean Air Grant
Get updates on VW settlement funds in Nevada

Click "Get Notices" at the bottom of this page and subscribe to the VW Settlement – Nevada Mitigation Fund email list.
NDEP is not accepting applications at this time. An announcement will be made through this page and our Nevada Mitigation Fund email list. The last application cycle closed January 31, 2022 and we expect to have another cycle at the end of 2023. Funding will be available to assist public and private fleets with the early retirement and replacement of older diesel-powered vehicles and equipment with new alternative fuel or zero tailpipe emission vehicles and equipment. This will help to reduce harmful exhaust emissions, nitrogen oxides in particular.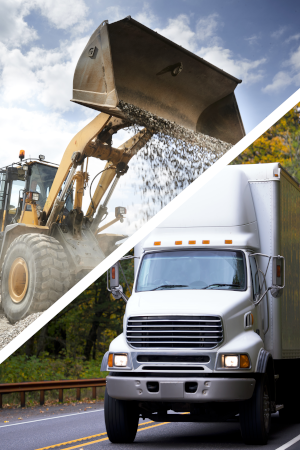 NDEP hosted a webinar on November 3, 2021 where the 2021 Diesel Emission Mitigation Fund Competitive Application was presented. The recording from the webinar is below and a copy of the slides that were presented are available here.
Please note there was an extension on the deadline from January 15 to January 31, 2022 as you will see on the application or on the webinar recording.
To get updates on VW settlement funds in Nevada, make sure that you are subscribed to the VW Settlement - Nevada Mitigation Fund email list by clicking "Get Notices" at the bottom of this page.
---
What You Need to Know to Apply
To apply for a grant, complete both the 2021 Competitive Application and Vehicle Information Spreadsheet below and submit both documents along with any additional information to support your application to NevadaDEMF [at] ndep.nv.gov
Application Documents
Document Name
PDF File
Microsoft
Word File
Microsoft
Excel File
2021 Competitive Application
PDF
DOCM
-
Vehicle Information Spreadsheet
-
-
XLSX
What do we look for?
As outlined in Nevada's plan, our goal is to fund projects that efficiently and cost-effectively reduce nitrogen oxide emissions while supporting areas of the state with a disproportionate share of Nevada's air pollution burden. We will score your application using a few criteria (see the Competitive Application for more details):
NOx emission reductions and cost-effectiveness
Project location
Environmental co-benefits
Likelihood of additional, future, emission reductions
Project feasibility
Societal co-benefits
What projects are eligible?
The State Trust lists the types of projects that states can fund and by how much. Here is the list of what is eligible for funding through the DEMF's 2021 Competitive Application:
Class 4-8 medium- and heavy-duty diesel powered trucks with a 1992 through 2009 engine model year
Class 4-8 school buses, shuttle buses, and transit buses with a 2009 or older engine model year
Tier 0, Tier 1, or Tier 2 diesel-powered airport ground support equipment
Uncertified, or certified to 3 g/bhp-hr or higher emissions, spark ignition engine powered airport ground support equipment
Forklifts and port cargo handling equipment with greater than 8,000 pounds lift capacity
Pre-Tier 4 diesel-powered switcher locomotives that operate 1,000 or more hours per year
Projects from the EPA's DERA State Grant Program Information Guide that are not also listed above
---
How much is left?
Remaining Funds for each Eligible Mitigation Category

| | Categories 1-8 | Category 9 | Category 10 |
| --- | --- | --- | --- |
| For Projects | $3,080,607 | $0 | $1,269,000 |
| For Admin | $308,061 | $0 | - |
| Total | $3,388,668 | $0 | $1,269,000 |
Reporting Templates for Awardees
Recipients of a clean air grant are required to regularly report on the status of their project as well as submit materials when the project has been completed to show that all the necessary work has been completed.
Reporting Templates

| Document Name | PDF File |
| --- | --- |
| Quarterly Progress Report | PDF |
| Vehicle/Equipment Scrappage Checklist | PDF |
---
Contact
NevadaDEMF [at] ndep.nv.gov