Clean Water / Wastewater
includes:
Storm water
Other Non-point source water
This page is currently under construction.
The Clean Water State Revolving Fund (CWSRF) provides loans for infrastructure construction to publicly owned wastewater systems in Nevada. Loans can also be used to control non-point sources of water pollution. A summary of all CWSRF loans through December 31, 2016 is mapped below.
Join our Electronic Mailing List
To stay up-to-date on public notices, policy changes, board meetings, and training events please join our mailing list. You can unsubscribe at any time.
BFWP-SUBSCRIBE-REQUEST@LISTSERV.STATE.NV.US
---
---
Financing is available at below market rates. Some communities may qualify for principal forgiveness loans.
What systems and projects qualify for funding?
Steps to apply for CWSRF funding
Program Expendures — A summary of all of the CWSRF loans from the inception of the program through December 31, 2016 may be viewed by clicking on the images of the state below.
In order to see the actual amount of loan funding obligated and disbursed during the project, click on the Program Summary through December 31, 2016 sheet below.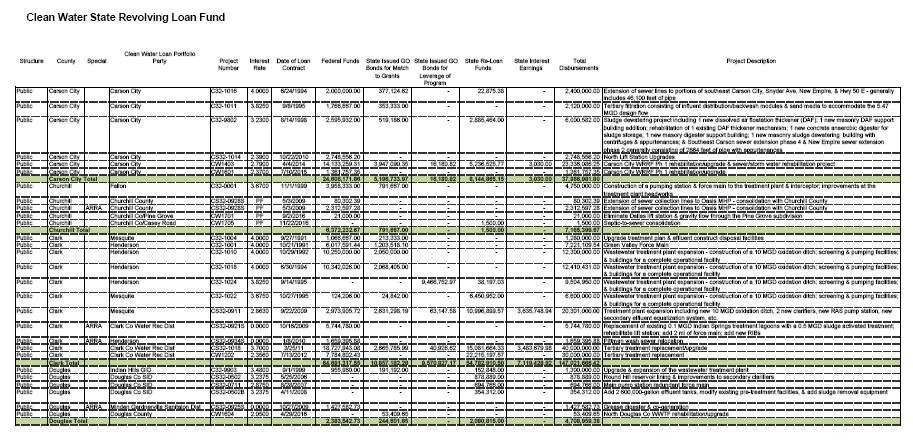 ---