Clean Cars Nevada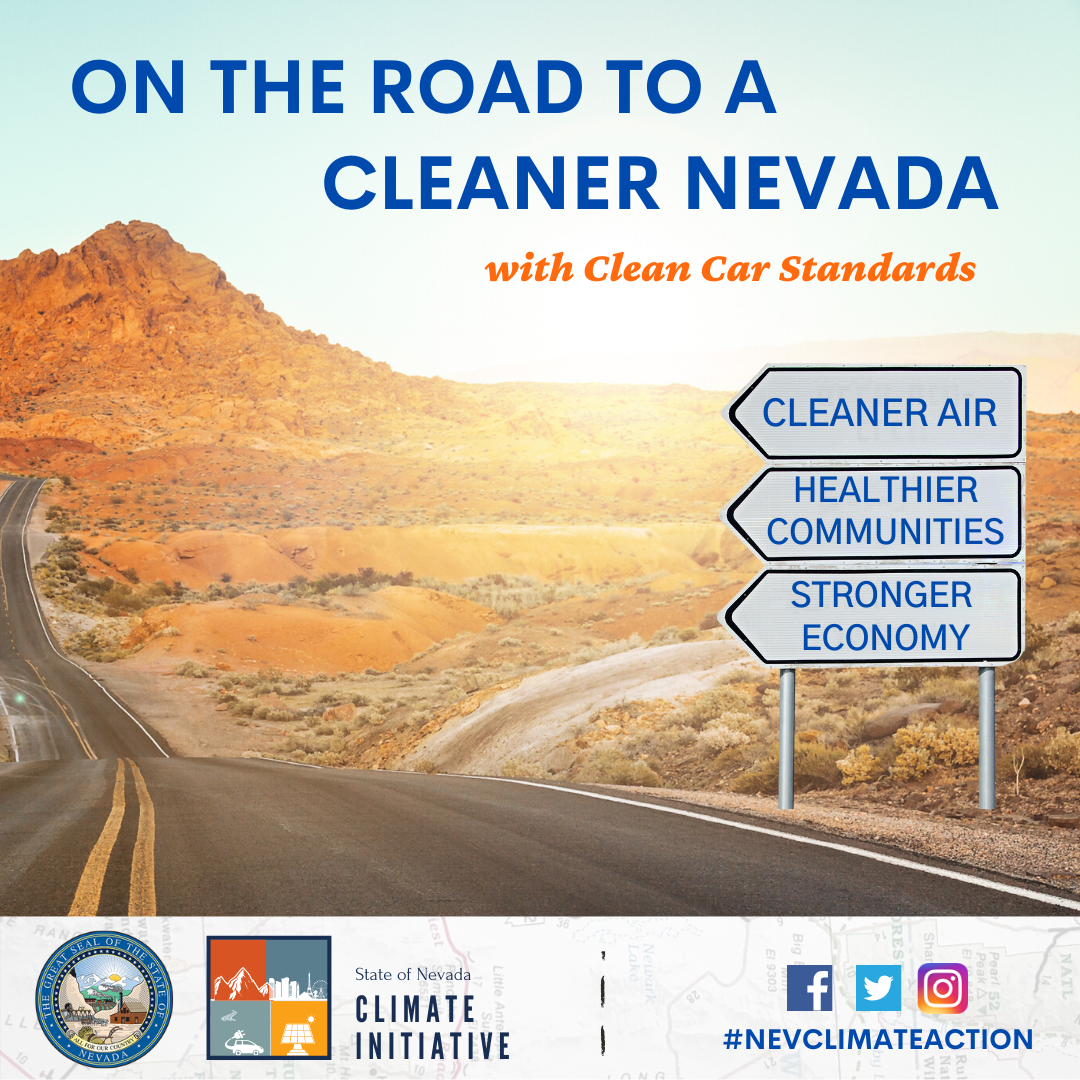 On the Road to a Cleaner Nevada
On June 22, 2020 NDEP announced the start of a rulemaking process to evaluate adoption of low emission and zero emission standards for light duty vehicles. This page provides updated information on this process and how interested members of the public can participate.
A press release from Governor Sisolak on this effort is provided here.
NDEP is planning several outreach events that are anticipated to take place between August 2020 and March 2021, with additional formal opportunities for input later in 2021. Dates and locations will be available soon.
Questions and comments can be submitted now to CleanCarsNevada [at] ndep.nv.gov
Also, stay informed about the Clean Cars Nevada proposal by subscribing to the Clean Cars Nevada Listserv. In order to subscribe scroll down the page to the Get Notices link and select Clean Cars Nevada.